When the couple of lovers get separated due to some reason, and after a long time, whenever they meet again, then those who say the condition of their heart, those selected words were written by hindi shayari web like this
Listen Then! Where did we live without you?
The voice was given earlier also, but you ignored it.
In spite of everything, we haven't told you anything.
Listen Then! Where were your flowers without blooming?
Your separation has made that smell like Gulshan barren.
Barkha came, neither Kaliya smiled, just tears filled.
Listen Then! Where were you without your comfort?
Made a straw to a straw, only the walls of the houses remained.
Happiness was shared with you, she got swept away in the river-e-ashk.
Listen Then! We are where you left us.
Even today, the eyes are kept in waiting for Didar-e-Huzoor.
Many buyers came, but my eyes are not sold.
Listen Then! There was a caravan without your memories.
You were remembered from every window of the house.
The eyes of your path kept crying, the memory of you kept crying.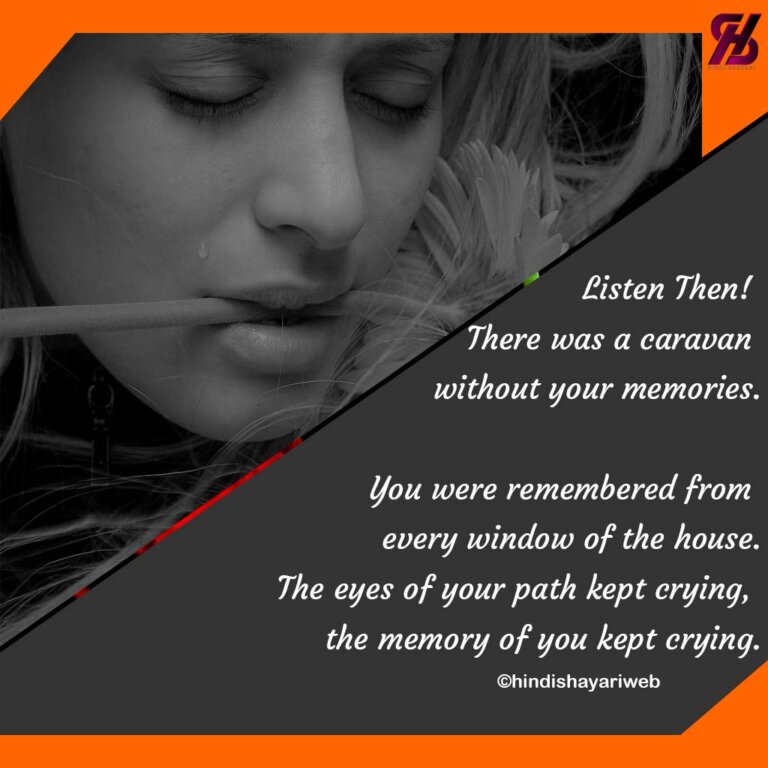 Listen Then! How lonely were we without you?
What was the fault of love, the problem was loneliness.
In the desire of your seen, I have brought longing to eyes.
Listen Then! When were you happy with your actions?
We were happy with your style, we were angry with ourselves.
I would have asked, before getting angry, were they betrayed by us.
Listen Then! Ever wondered when we were unfaithful.
It was the game of the storm of time, Sara, we were not guilty.
We had all the wounds on our own heart, we were not unfaithful friends.